This site is dedicated to the loving memory of my daughter Heather, and son-in-law, Henry. On 07/27/2003 they, "Slipped the surly bonds of Earth, reached out their hands and touched the face of God." I miss them deeply each and every day. Heather's loving nature and her always-positive attitude will always and forever inspire me.
---
(The Story) -
"TONY'S HOME PAGE"
got its start after I lost my only child; my beloved daughter, Heather, and my wonderful son-in-law, Henry, her husband of 5 years, to a devistating automobile accident. The site originally highlighted my
50th Anniversary 2003 Corvette Z06
because Heather and I shared a passion for our first Corvette, a brand new Ontario Orange Firemist
1972 Corvette Stingray convertible
. After her passing the '03 Corvette was a memorial of sorts for me; it was the one she'd have chosen. Just knowing that put a smile in my heart whenever I drove it.
When I was diagnosed with adrenocortical carcinoma, normally a profoundly terminal cancer, on 4/5/2005, it was Heather's ever-present positive spirit that inspired me to fight it and to eventually beat it. She would have told me, if the situations were reversed, that I would strongly encourage her to overcome it with all she had. After 9 1/2 hours of surgery, chemo and 5 years of treatments, I'm cancer-free to this day, thanks to her everlasting inspiration.
With retirement in June of 2012 the Z06 Corvette has since been sold. Click the yellow link to see photos of that car on
Photo Page 1
. For now, it's more about
Mercedes-Benz
autos. I know she'd approve.
---
I bought the Z06 in October, 2003, here in East Tennessee, shortly after losing Heather & Henry. It reminded me of her love for the Corvette.
See Heather's, and my first new Corvette, the 1972 Corvette Stingray convertible, below. I special ordered it in 1971. I impatiently waited for 11 weeks for it to be delivered to the dealer in 1972. A true American iconic sports car, it had black interior, A/C and a 4-speed transmission. I kept it until 1981.
---
June 1972; Heather, 2 years old, waiting for her "Corvette Ride'.
---

A big girl, standing on Daddy's seat.
---
Heather, at 4 with the Corvette in October, 1973.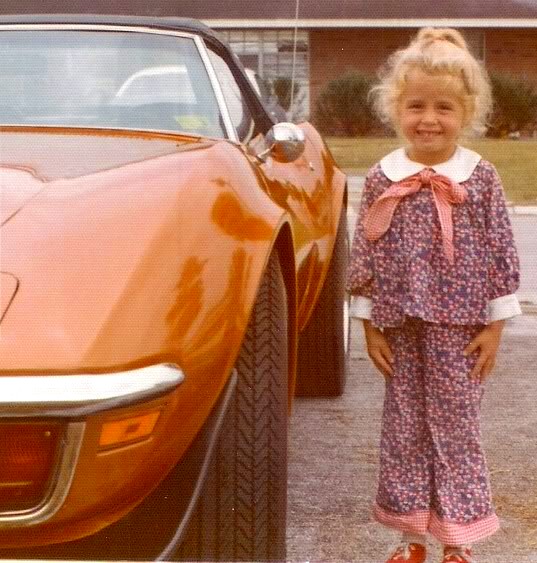 Heather, nearly 11, with Snuggles in Snuggles' dog bed!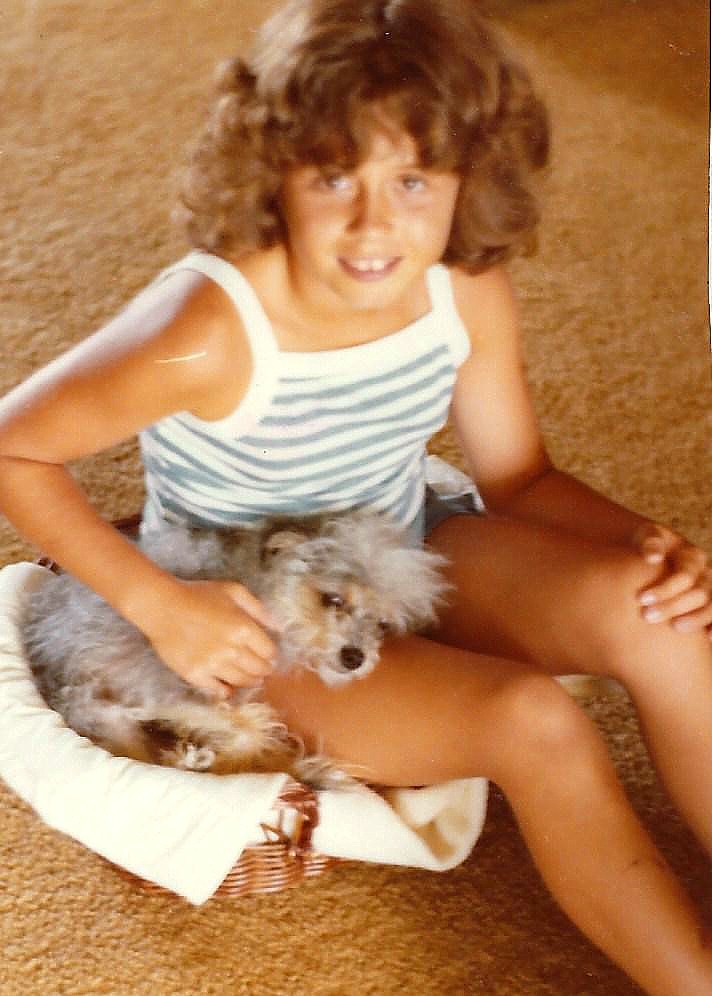 ---

My third Corvette was acquired in November, 2004, a very rare 1994 Copper Metallic Coupe, one of only 92 coupes ever made in that color, and even less were made with its Light Beige interior.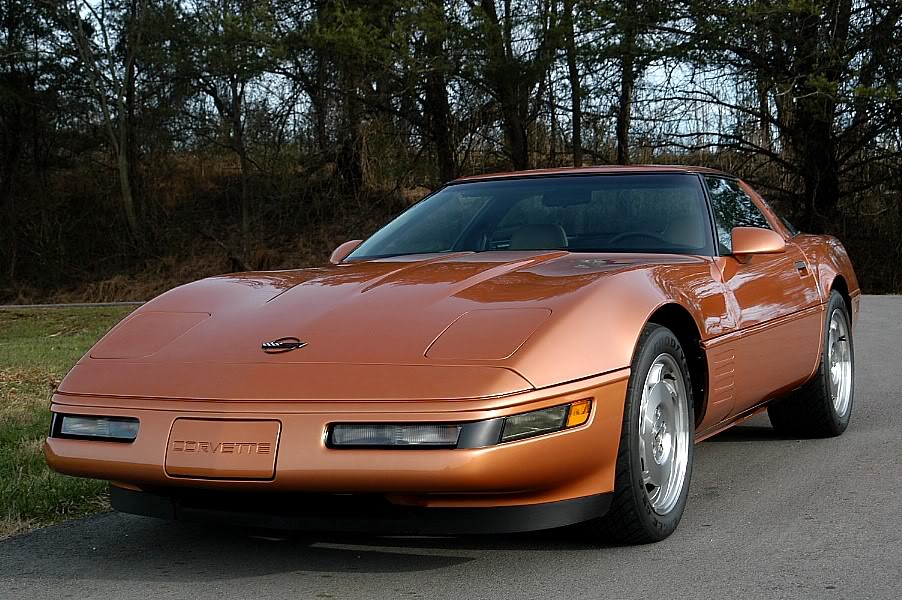 This Vette has also been sold; I miss this little beauty too. But it made way for the Benz's. See the Capri Blue Mercedes-Benz SL500 Roadster to the right and below. For more photos, first click here to see Photo Page 3.
Then also see the M-B SL500 Photo Page.
---

Wax on, wax off. Wax on....

Quite a few folks have asked, online and in person, about the wax I use. After many years of experimentation I have settled on a great new product, Turtle Wax Platinum Series Ultra Gloss. It goes on and comes off exceptionally easy. I have tried Zaino, Meguiar's NXT, Liquid Glass, Black Magic Body Wet, Pinnacle Soveran and others, but the Ultra Gloss literally outshines them all.
---
Send me an e-mail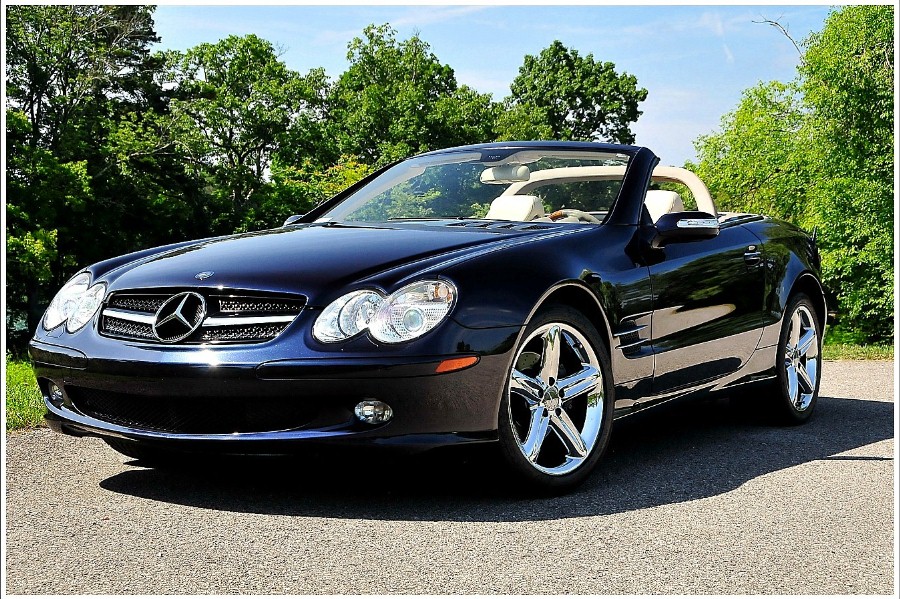 ---
The Capri Blue Mercedes-Benz SL500 Roadster. We live in the Foothills of "Great Smoky Mountains National Park".
The photos, above & below, show the new chrome wheels and 2011 tail lights. Also, the car now wears a custom black Sports grille.

---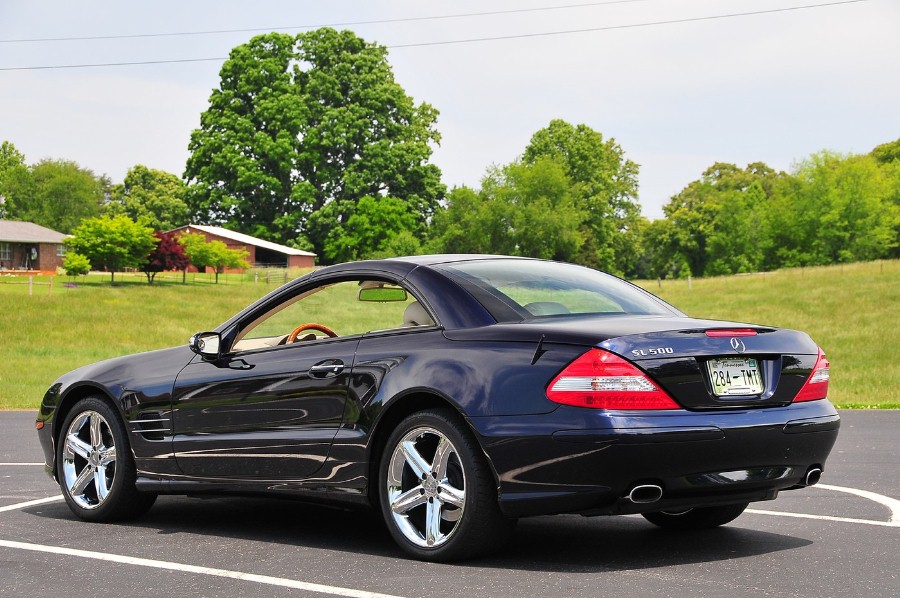 ---
---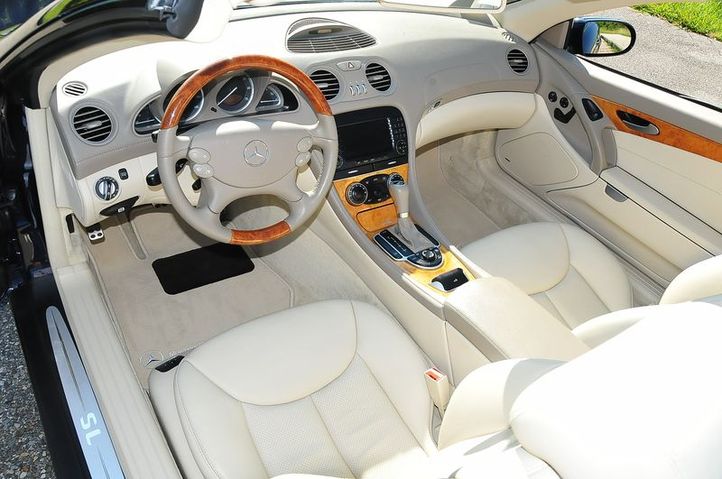 I first bought a new M-B C Class. Next came the SL Class and then the E Class Sedan. All three of the Benz's were purchased from Mercedes-Benz of Knoxville. Great folks!
---
An unbelievably great road car. In Iridium Silver Metallic.

Mercedes-Benz E Class, E 350 Luxury Sedan

.
This is Shirl's current car replacing the C Class Sports Sedan. See the M-B E350 Photo Page here.
---
In Pewter Metallic, the Mercedes-Benz C Class.
---